To discover all beautiful spots on the island, we recommend to rent a vehicle.
For divers, a pick-up truck is the ideal car to load dive tanks and start your shore dive adventures. But also for non-divers, a pick-up truck is recommended if you are also planning to visit the National Park (pick-up or 4×4 is mandatory).
Sunrentals can arrange a vehicle for you that can conveniently be picked up and returned at the airport on your arrival/departure.
Check out our packages and deals to see if a car may be included!
Pick Up 4 seats
Toyota Hilux pickup truck – XPMR

CDW included*
Free mileage
All taxes and fees included
5 Passengers
Standard transmission
Airconditioning
4-door
AM/FM radio
Low season
US$ 62 per day
US$ 434 per week
High season
US$ 77 per day
US$ 539 per week
Hyundai Hatchback
Hyundai i10 Hatchback – ECMR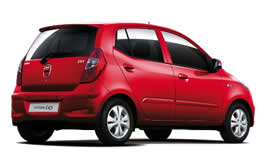 CDW included*
Free mileage
All taxes and fees included
4 Passengers
Standard transmission
Airconditioning
5-door
AM/FM radio
Low season
US$ 60 per day
US$ 420 per week
High season
US$ 73 per day
US$ 511 per week
Toyota Yaris Sedan
Toyota Yaris Sedan – CCAR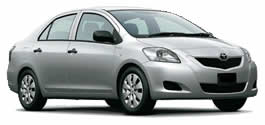 CDW included*
Free mileage
All taxes and fees included
4 Passengers
Automatic transmission
Airconditioning
4-door
AM/FM radio
Low season
US$ 64 per day
US$ 448 per week
High season
US$ 77 per day
US$ 539 per week
Hyundai Creta Small SUV
Hyundai Creta – SFAR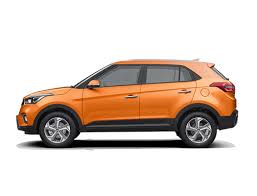 CDW included*
Free mileage
All taxes and fees included
5 Passengers
Automatic transmission
Airconditioning
5-door
AM/FM radio
Low season
US$ 66 per day
US$ 462 per week
High season
US$ 80 per day
US$ 560 per week
All prices are including all taxes and fees
*Drivers of 23 and 24 pay an additional fee of US$ 3 per day for the CDW
Minimum age for drivers is 23
Additional Driver US$ 8,00 per day
Deposit US$ 500 or Visa/MasterCard
All Rates are subject to change without prior notice