Hi!
We're Marcel, Eef and Caprice! We are your hosts at SunRentals Bonaire.
We love to share our island knowledge with you and can tell you all the do's and don'ts on this beautiful island! From the best diving and snorkeling spots, to kite surfing, renting a vehicle to get around and the great places to eat and drink. We know where to go!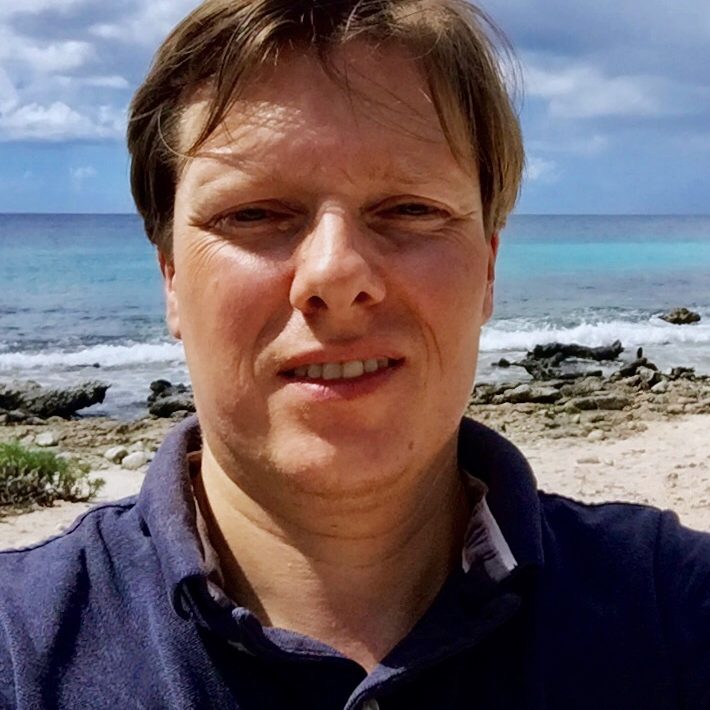 I've been with SunRentals as real estate sales manager since mid-February 2017, after having moved to Bonaire only a few months before. That doesn't mean that the island was completely new to me, however. I've been visiting the island regularly since my brother moved here during the mid-90's.
You can contact me if you want help with any kind of real estate questions you have. And because our core activity is vacation rentals, we can tell you all about buying a property and making a healthy rental income from it.
In my leisure time, I enjoy spending time with my family and I also love diving here. How could I not, as Bonaire has been named the world's best shore diving destination for many years now! My favorite dive site: Tori's Reef. There's a great chance there of spotting stingrays on the sandy patch between the two reefs! But I'm sure you'll enjoy any dive site on Bonaire. For the really experienced and adventurous divers, there's also a number of dive sites on the rough and rocky east coast that are worth trying.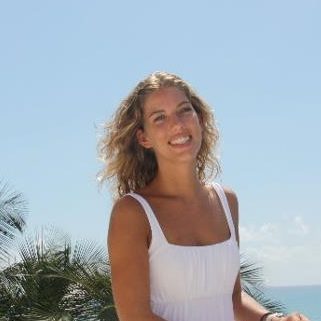 Walt Disney once said: "I keep moving forward, opening new doors, and doing new things, because i am curious and curiosity keeps leading me down new paths". That is what brought me to Bonaire in 2015! New adventures, no idea what the future on Bonaire would bring, but I was curious to find out! 
In September 2017 a position opened up at SunRentals and I took this opportunity to do something new. I've worked in the hospitality industry since the year 2000, mostly in restaurants and hotels. Working in a small and creative team, surrounding myself with happy vacationers and taking care of the most beautiful villa's on the island.. it's great!
At times that I'm not working, I love to explore the island. Even after almost 3 years on Bonaire, I still discover new spots! Above and under water! Together with my boyfriend (and dive instructor!) Peter, which I met on Bonaire, I like to go diving once in a while. I thought I had seen some beautiful waters in the world, but WOW, Bonaire is definitely my no. 1!! Even for snorkeling it is really amazing! We love to go out for dinner or have some ice cold drinks with our feet in the sand. Here on Bonaire, every hour is a happy hour!
I joined the team per December 2017, and I am really happy to work for Sun Rentals! I love to help people to set up their perfect holiday! From a nice apartment, to a wonderful big villa, everything is possible. At SunRentals we got the perfect place to stay for everybody!
As a little child I always dreamed of living in a sunny paradise, and being in the water as much as possible. Originally I am from Holland and I moved to Bonaire in the beginning of 2014, a dream come true! Bonaire is my perfect little piece of paradise! Together with Martin my partner and our dog Dushi we are trying to live the ''Dushi Bida'' (The good life) We both love to be surrounded by nice people and good vibes!
Martin is the assistant dive operations manager at Buddy Dive Resort. If you are interested in diving while on Bonaire, we at SunRentals are happy to set everything up for you together with the Buddy Dive Shop. We even have our own Buddy Dive shop on premises, how easy!
When I am off you can find me on or under water. Snorkeling, diving, windsurfing and even kite surfing. Diving here on Bonaire is so wonderful, the underwater world is beautiful and every dive is different. From little blennies to whale sharks, Bonaire has it all! Another thing that stole my heart is Kite surfing, it is so much fun… it gives you a feeling of freedom, I love it! My tip when visiting Bonaire? Go to Lac Cai on a Sunday, snorkel around, see turtles and join the locals for lunch. There is always such a nice atmosphere, good food, drinks and lovely local music! Where are you waiting for?
Related Posts